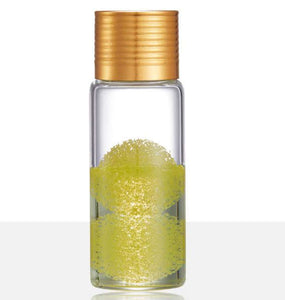 Special solution with balls, helps to dissolve  the glue from the tips of tweezers in a few seconds.
***Do not remove the seal cap!!! It prevents the solution evaporating.
How to use:
1/ Dip the tips of tweezers in solution.
2/ Rub the tips into ball 3 times (3 seconds)
3/ Remove them, wipe the tips with towel or paper towel
4/ Close seal cap and cap well.
Your tweezers work like new pair again!!!
Ingredients:
Acetone, butyl acetate, colorant, essence, water