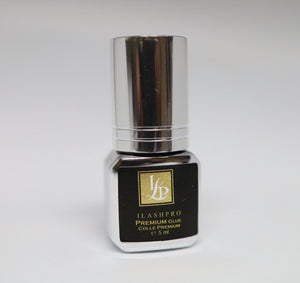 High quality ingredients, works well on high humidity and temperature environment. It dries slower, great for beginners, good for sensitive eyes.
Humidity: 40%-65% 
Temperature: 20°C to 25°C
Dry Time: 1-2 seconds
Adhesive Colour: Black
Size : 5ml or 10ml
Viscosity : medium Thick
Unopened bottles : store in cool dark place, up to 9 months
Opened bottles: store in the original sealed pack with the silica sachet, up to 2-3 months. Do not store in the fridge.
Ingredients: Ethyl-cyanoacrylate, Polymethyl Methacrylate, Black Pigment, Aqua